--Browse Through our Buyer Guide--
First, thank you for taking the time to visit WelcomeHomeHuntsville.com! Our goal is to give you all of the information you need about the North Alabama real estate market. Buying or selling real estate can be easy and FUN…. and it is when you work with our team. We are we the number one resource in the Huntsville area for residential real estate!
WelcomeHomeHuntsville.com is your one-stop-shop for real estate in the Madison County area. We're happy to share with you what we have learned about real estate in this part of Alabama! We are here to help you buy or sell single family homes, condominiums, new construction homes and any other types of property you want to work with. We use cutting edge technology, along with good old fashioned customer service to help our customers succeed in the real estate market; whether it's saving money on a home purchase or selling a home for more than you expected to.
You can either continually search through the real estate listings for the right properties, or you could let us help! Remember, not every property may be listed publicly and you might be the right buyer for a particular home that isn't listed. If you are new to the area, make sure to check out our guide to selecting a neighborhood!
100% Free Service for Buyers - We Represent Our Buyers at No Cost!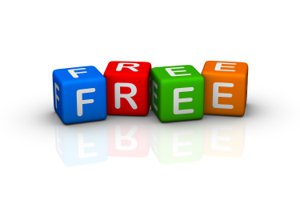 That's right! We do not charge our buyers any fees to purchase a home. Since the seller pays us a commission, all of our services are of no cost to you.  You'll still get the amazing service that we offer; you just don't have to pay for it! Don't look on your own for the perfect property. Give us a call and let us help!  Today.
The Home Buying Process...
For most people, buying a home is the biggest purchase that they will ever make, and, they might be living in that same home for the rest of their lives. So, you don't want to leave the process to chance and hope you get a good deal. The home buying process has become more and more complex over the years. If you don't know what you are doing, it can be a long and stressful road. When you're working with our team's highly skilled professionals, the process will be a breeze.
Give us a call and we'll walk you through the buying process from A to Z. Contact Us!
Top Reasons to Buy With US:
·       Get access to all the listings in the North Alabama area.
·       Know all the facts on properties you're interested in.
·       Negotiate with the help of a professional real estate team.
·       Financing will be a breeze, we have GREAT lenders that we work with.
·       Make a solid investment that pays off down the road.
Finding the Perfect Home…
Every day, more and more homes get listed in the North Alabama market. As your agent, we'll be contacting sellers and other real estate professionals to make sure that you get access to every possible listing, even the ones that haven't been made public. In addition, we'll make sure that we only show you properties that meet your specifications so that you don't waste valuable time looking at properties you don't want or can't have. As you compare the listings that we find for you, we will give you other important information to help you make your decision…. like zoning, neighborhoods, schools, utilities and future development.
Getting the Best Price….
Negotiating is part of any real estate transaction and it can be a stressful process. Not when you have the Lensch & Cuevas team working on your side; we will ensure you'll get the best deal that we can possibly make for you. We'll also be there when the property is inspected and make sure the seller honors any agreements or repairs and renovation work they are to perform. We'll also take care of the paperwork…. all of it. If you need financing, we have a great network of trusted lenders that will get you a great rate, and get the job done on time.
When you work with a dedicated team, purchasing a home is easier than you ever imagined. We'll save you time and money and you'll be confident that you'll be getting everything you want at every step of the process. You want to make a solid investment, and we're here to make sure that happens.
Give us a call today (256) 542-1499 or  with any questions you have.
Search Homes Right Now: Use the search tool to browse the wide variety of single-family homes, town homes, and land on the local real estate market. Click here to sign up.
  and let your dream home come to you. Members can create saved searches, collect their favorites and sign up for instant email alerts when new homes that fit their criteria come on the market. 
First-Time Buyer? Read about some things you need to be aware of, if you're new to this process. 
 to figure out what you can afford and what your mortgage payments will be on the home you want.  
:  anytime you need to know more about the area or any property that interests you. When you're ready to take the next step toward purchasing a home or just have questions, we're here to help!